WHAT IS PLAN A?
Plan A is an engaging, brief, entertainment-education video intervention designed to reduce unplanned pregnancies and sexually transmitted infections (STIs) among young women.
Plan A is an evidence-based intervention. It has been proven effective through rigorous evaluation to reduce behavioral risk factors underlying teenage pregnancy, and other associated risk factors. The intervention has been approved for replication by the U.S. Department of Health and Human Services, Office of Population Affairs (OPA).
✓ Risk perception for pregnancy and HIV/STIs
✓ Contraception options, including dual contraception
✓ Condom use and negotiation skills
✓ Emergency contraception
✓ The importance of regular HIV/STI testing
✓ Effective communication with health providers
✓ Evidence-based intervention
✓ 23 minutes long – very brief compared to most teen pregnancy prevention interventions
✓ Easy to implement with fidelity
✓ Requires little staff time and no training
✓ Can reach large numbers of participants efficiently and cost-effectively
✓ Designed for diverse settings and modes of implementation
✓ Highly acceptable and engaging to both African-American and Latina women ages 18-19, as well as younger women and other races/ethnicities
✓ Available with Spanish and English captions
Plan A is designed for implementation in a wide range of settings, including clinics, schools, after-school programs, universities, and community-based organizations. It can be shown either publicly or privately in waiting rooms, exam rooms, or classrooms; used in outreach settings; or sent to participants by text or email to watch on their own device.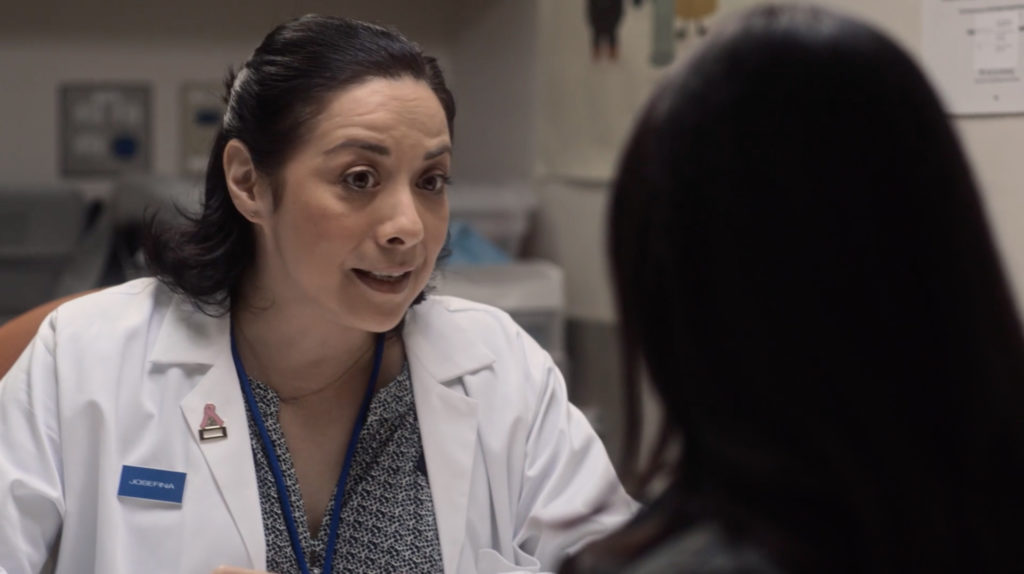 "The Alabama Department of Public Health Family Planning Program is excited to get Plan A in front of our 75,000+ Family Planning patients in 83 Family Planning clinics statewide. The format is so engaging. We have no doubt when our patients watch this video they will be able to identify with one of the four young women and think about the choices they are making in their own lives."
‐ Knoxye Williams
Training and Outreach Coordinator, Alabama Department of Public Health
"I loved it. It was super informative and the conversations were so casual that it seemed very realistic."
‐ Plan A youth participant
Des Moines, IA
"They include members of the lgbtq+ community and also different relationship situations so it makes it relatable for a wide group of people. When there is something relatable to watch about sex education, it makes it easier to understand and makes you not feel alone or ashamed about any situation you're in."
‐ Plan A youth participant
Des Moines, IA
"The video was entertaining and easy to watch. It provided useful information for teens/pre-teens as they begin to get in relationships."
‐ Healthcare provider
Des Moines, IA
Evidence-Based Intervention
A 5-year randomized controlled trial with over 1,700 young women found Plan A viewers had significant, sustained improvements in risk perception, contraceptive knowledge, patient-provider communication, HIV/STI testing, and safer sex practices.
Get Started
Plan A keeps pro-health messages the central component without compromising entertainment value. For more information and to start using Plan A, contact us.